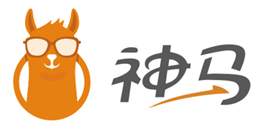 A Pioneer Focused on Mobile Search Experience
 Shenma is a mobile search product launched by the well-known mobile browser UC (Youshi) and China's Internet industry leader Alibaba in April 2014. It has become the default search engine of UC browser which is the 2nd largest mobile browser in China, mainly with apps search, navigation, shopping, video and novel search. Shenma's team is composed of senior employees of Microsoft, Google, Baidu, 360 and other domestic and foreign IT companies. It is committed to creating a convenient, fast and open mobile search experience for users.
"Shenma Search Promotion神馬搜索推廣" is an advertising product of Shenma, also known as "Wolong Promotion臥龍推廣". "Shenma Promotion" is suitable for strengthening brand image. The rigid demand of wireless technologies reduces the cost of acquiring customers and improve the promotion effect. Through "Shenma Promotion", you can promote your products to 430 million monthly active users of UC browser!
Seven Advantages of Shenma Search:
1) Large data traffic, convenient search
2) Huge number of users, grasp the mobile search market
3) High-quality data resources, lead the mobile search market
4) Lots of active users, lots of clicks
5) Various ad formats, more attractive
6) Special experience, better understanding of users
7) More eye-catching, more cost-effective