Sogou
Develop Business in the world's second largest economy!
Sogou mainly engaged in Sohu's searching business. In this area, sogou also launched an input method, free mail, business mail and other services. Sogou establiched in August 3rd, 2004, the domain named Sogou.com. It purpose is to enhace Sohu's searching skills.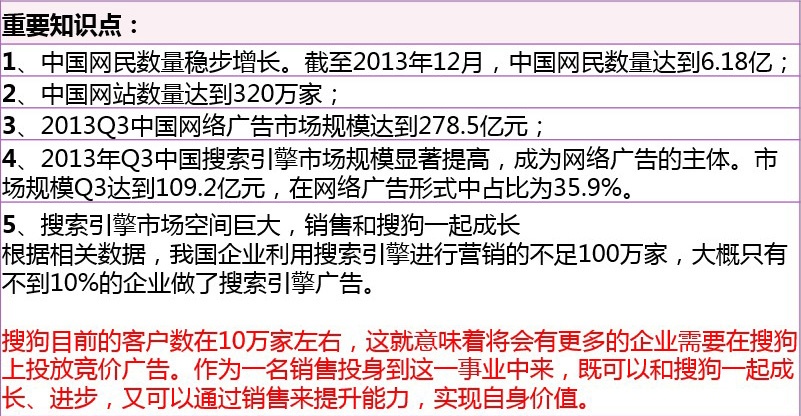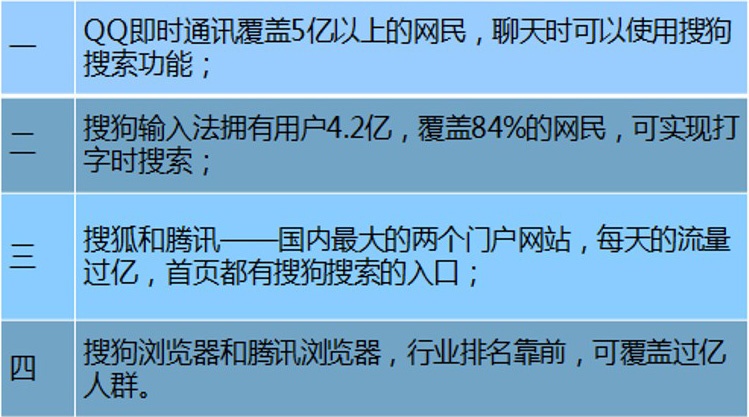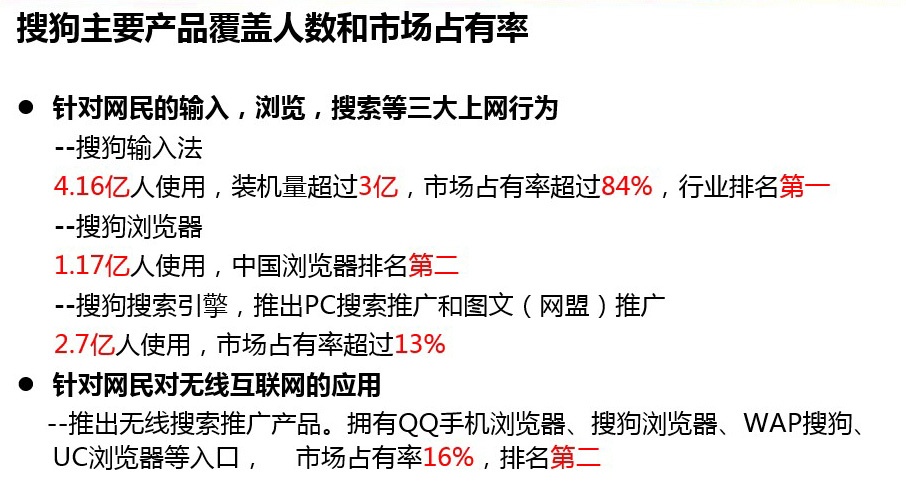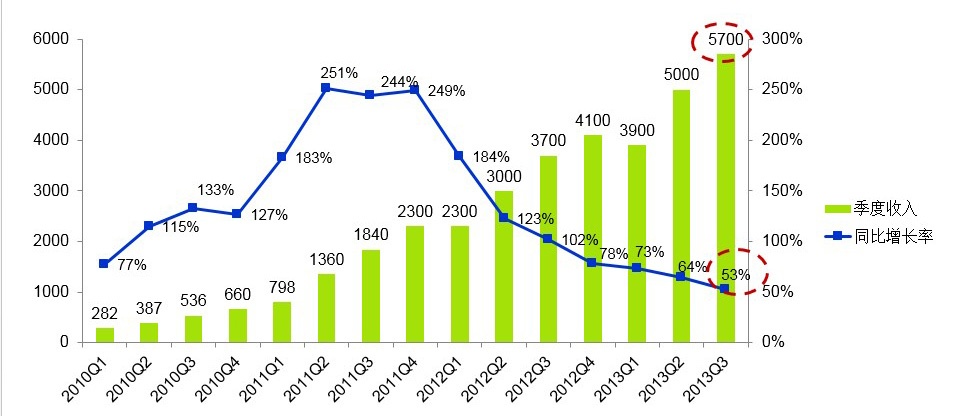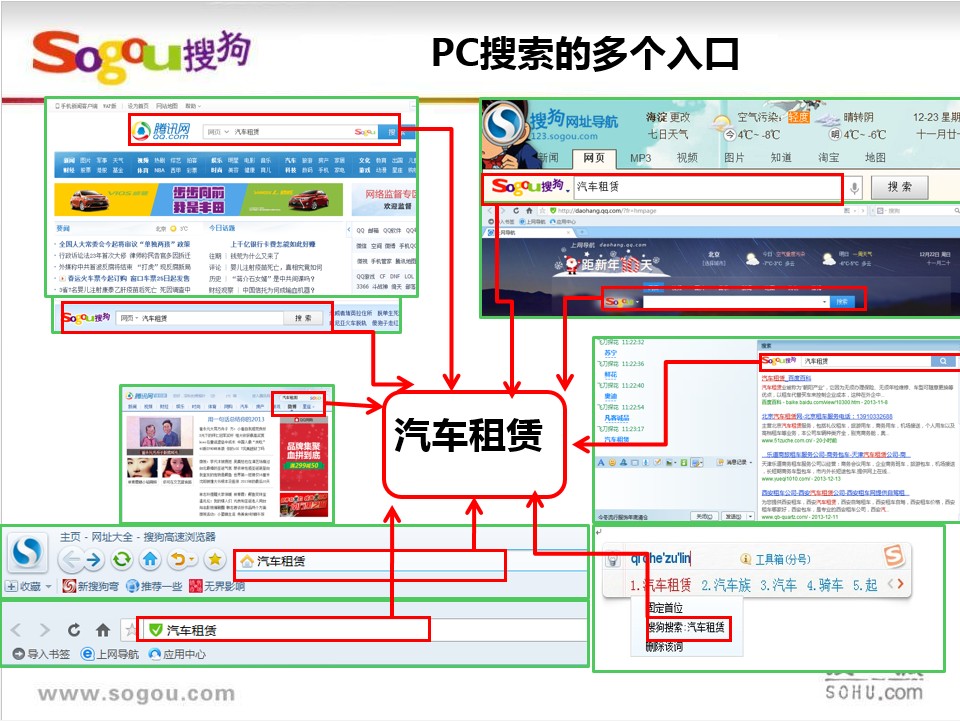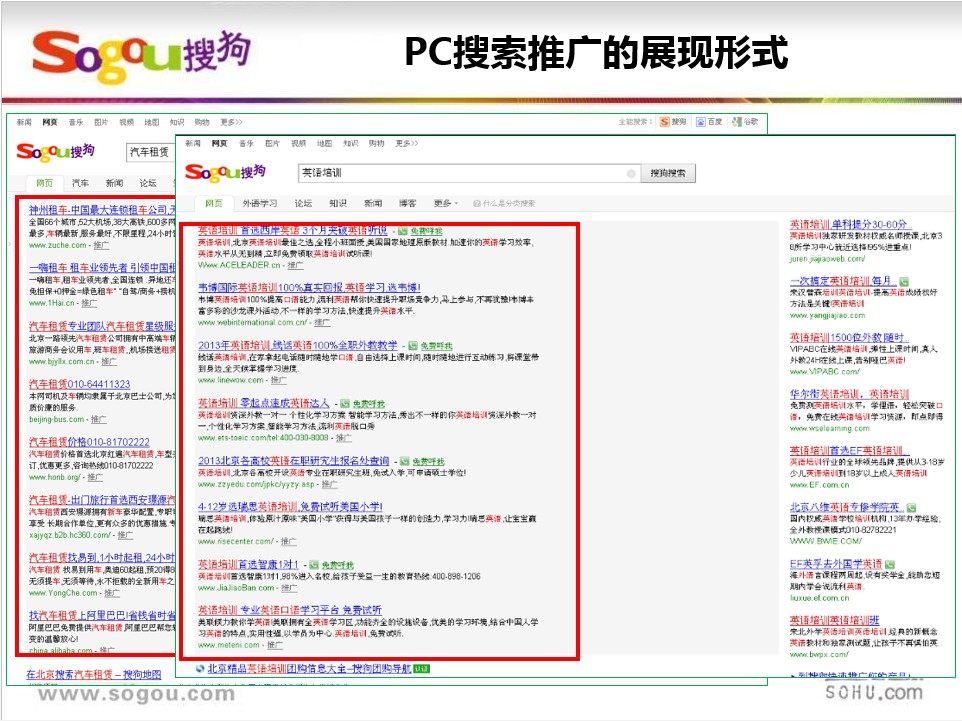 Expanding population of 600 million Internet users
Only need¥4600 (¥4000 sogou consumption and ¥600setup fee), $500 Google or Baidu promotion discount to you.
Call us on 3106 3823 or Email to info@chinawaylink.com for more details!